Recharge your electric devices with the sun.

Cut energy bills & reach carbon neutrality.

⚡️🌱Lower your carbon footprint
.

Charge your smartphone, computer & electric bike from your home.

☀️Intuitive Plug & play windows solar charger.
Be first to know when The Fusr is ready for you.
Charge your battery with clean energy when you're away.
Automatically unfolds when you leave your house. Folds up

when you're back

Plug & Play mounting done in 10 minutes.
Ultra-Light Weight
Recharge your computer, smartphone & electric bike when you're back home.
Two USB & one USB-C plug
Fully charged within 6 hours of full sun

Recharge

1x

your

electric bike, 2x your computer and up to 6x your smartphone with a fully charged battery.
Our vision
Challenging our daily habits to accelerate the world energy transition.
Produce energy that makes sense for you.

Know how much clean energy you can generate from your home
1. Search for your home
2. Personalize your solar analysis
3. Know your potential production level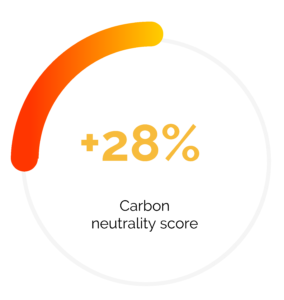 Carbon neutrality score day-by-day
From the fist day you receive your Fusr, you can visualize the carbon footprint for its production and shipment.
At day 1, your carbon footprint is negative
Each time you charge your e-devices, track the amount of CO2 you save compared when recharging on the main energy grid
Follow your energy expense monthly savings